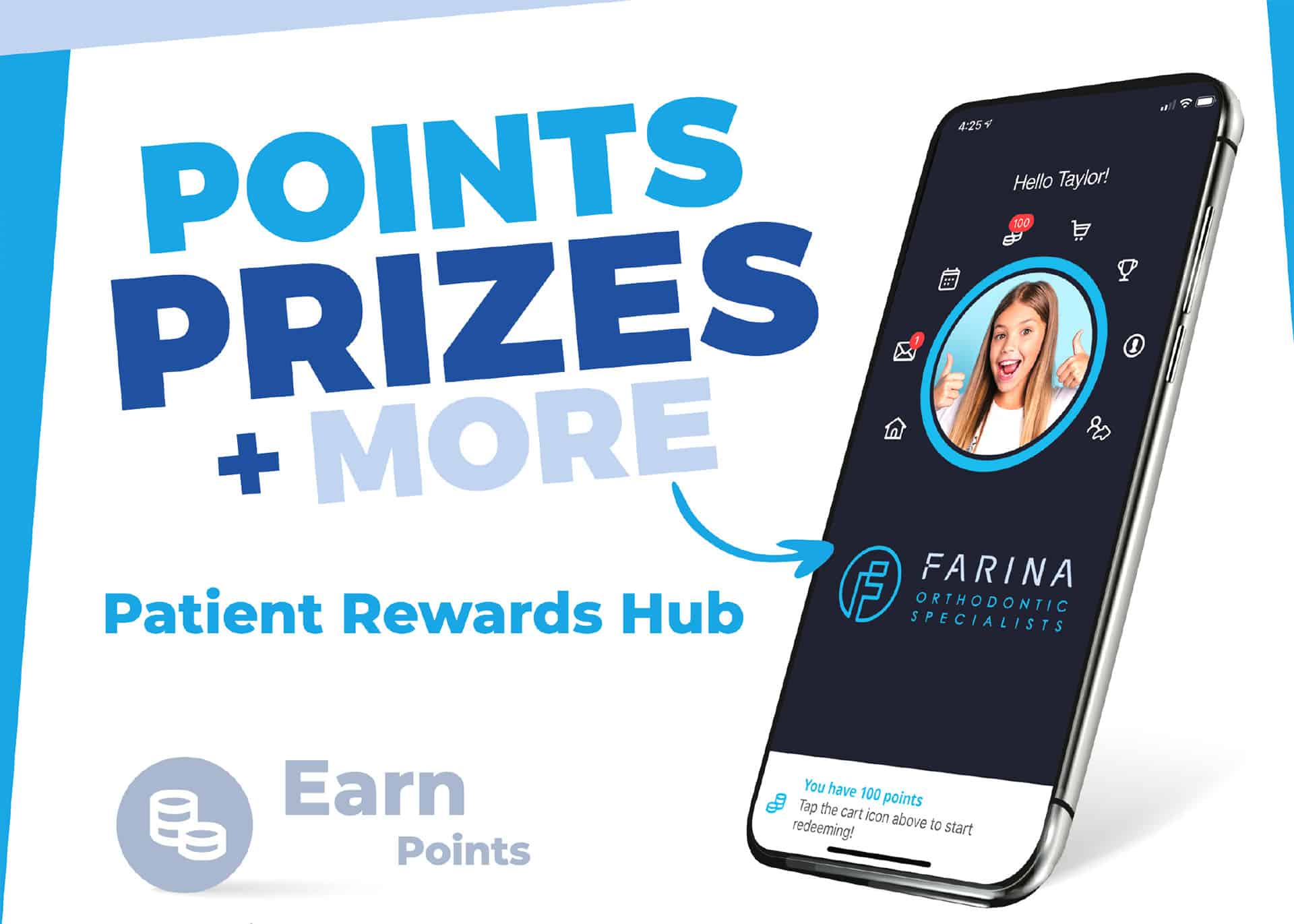 Patient Rewards Program
At Farina Orthodontic Specialists, we are committed to putting our patients first. With that in mind, we have created a Patient Rewards Program so that you can play games and compete in contests to receive gift cards and other awesome prizes! Don't miss out on a chance to have fun and win big, sign up here or download the app so you can start playing today.
And don't worry, parents—you can join in too!