2370 Bruce B Downs Blvd, Suite 100 Wesley Chapel, FL 33544
Excellent outcomes are the standard at Farina Orthodontics. In 2021, Tampa Magazine recognized this practice as the best orthodontics practice in the area. With a staff of highly trained specialists, state-of-the-art equipment, and innovative methods of treatment, Farina Orthodontics helps each individual patient achieve their orthodontic goals.
This practice provides comprehensive orthodontic care in Wesley Chapel, FL, including braces and Invisalign, for patients of all ages. Farina Orthodontics combines top-tier service with cutting-edge technology to bring out the best in each of its patients.
Top Rated Wesley Chapel Orthodontics Office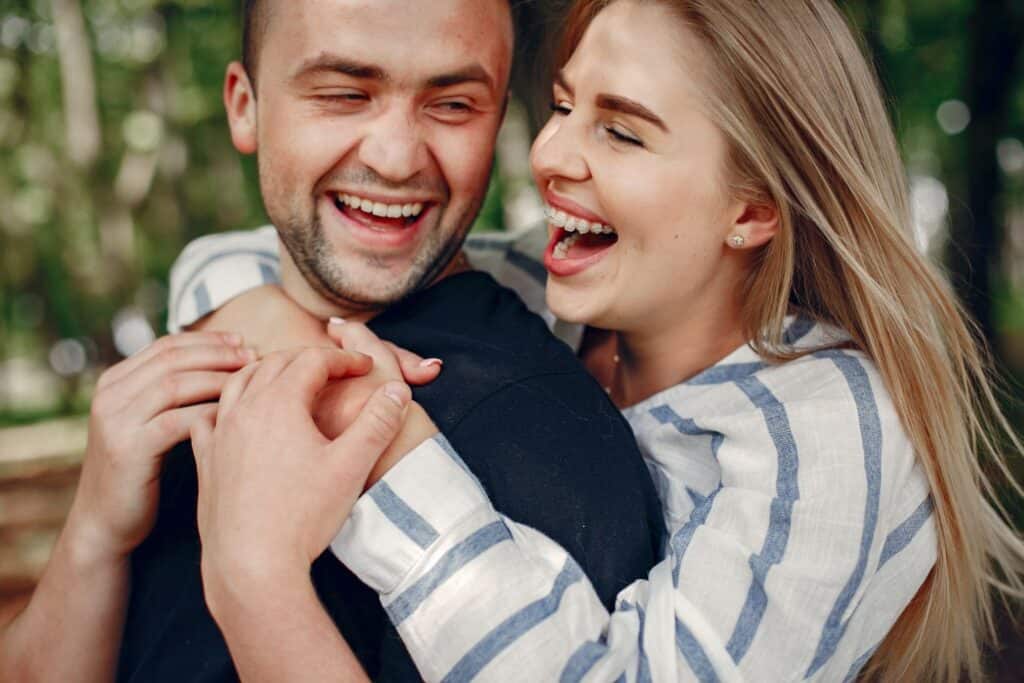 We specialize in providing our patients with the best orthodontic treatments and services at Farina Orthodontics. 
Same-Day Braces
Our office offers same-day braces for many of our patients. We understand that time is a valuable commodity and work hard to ensure that all appointments are completed on time and with minimal waiting times. 
Virtual Assessments Available
We also offer virtual assessments for those who can't make it into the office or don't have time. With this service, you can securely submit photos of your teeth, and Dr. Farina can begin your orthodontic assessment before you come into the office, saving you time.  
Sponsorships for Countless Organizations
Farina Orthodontics is proud to sponsor numerous organizations, including Girl Scouts of America and Voices for Children. We believe in giving back to the community and helping those less fortunate achieve their goals and dreams by sponsoring these organizations. 
A Skilled Orthodontist
Last but not least, at Farina Orthodontics, you can be assured that you are receiving top-notch service from Dr. Farina himself! Dr. Farina has over 20 years of experience treating patients with various orthodontic needs and takes pride in ensuring every patient receives individualized care tailored to their specific needs. He believes in working with each patient as a partner to ensure they are comfortable throughout their treatment process while still achieving incredible results! 
Contact us today to schedule your free consultation!
Orthodontic Services We Offer
Our team of experienced professionals can help you achieve the perfect smile with our wide range of orthodontic services.
Braces
Braces are one of our most popular treatments for those looking to straighten their teeth. We provide various braces, including traditional metal, ceramic, and self-ligating braces. 
Invisalign
We also offer Invisalign as an alternative to traditional braces. Invisalign aligners are clear, removable trays that fit snugly over your teeth and gradually move them into position over time. This treatment is ideal for those who want a more discreet option or prefer not to deal with wires and brackets. 
Two-Phase Treatment
We also specialize in two-phase treatment designed for growing children who may need additional phases of treatment due to jaw growth issues or other development concerns. This two-phase approach helps set up patients for success later in life by ensuring that their bite is properly aligned from an early age. 
Sleep Apnea and TMD Treatments
Farina Orthodontics also treats sleep apnea and temporomandibular joint disorder (TMD)—common issues many faces due to misalignment in their jaws or crooked/overlapping teeth. Our team can help alleviate these problems and restore balance in your mouth through careful analysis and precise adjustments. 
Accelerated Treatment Options
Finally, we offer accelerated treatment options that allow you to complete your orthodontic work much faster than normal without compromising quality or results. Depending on the severity of your case, accelerated treatments could reduce your overall treatment time by up to 50 percent!  
Invisalign Provider In Wesley Chapel, FL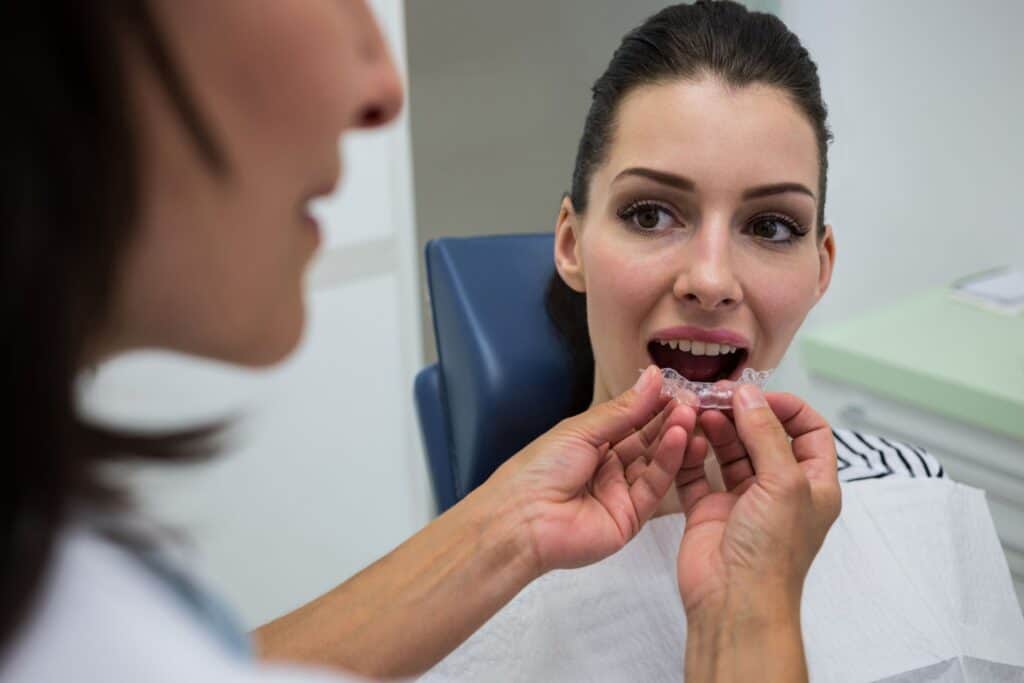 Farina Orthodontics, a premier Invisalign provider in Wesley Chapel, FL, is the perfect place to seek Invisalign treatment. Invisalign is a great choice for those who want to approach their teeth alignment needs discreetly and comfortably.
Perfect for adults and teens seeking total alignment correction, crowding issues, spacing issues, or bite correction problems, Invisalign is one of the most revolutionary alternatives to traditional braces. Give us a call today at Farina Orthodontics, and our expert staff will be more than happy to determine if you are a candidate for this incredible technology.
Braces In Wesley Chapel, FL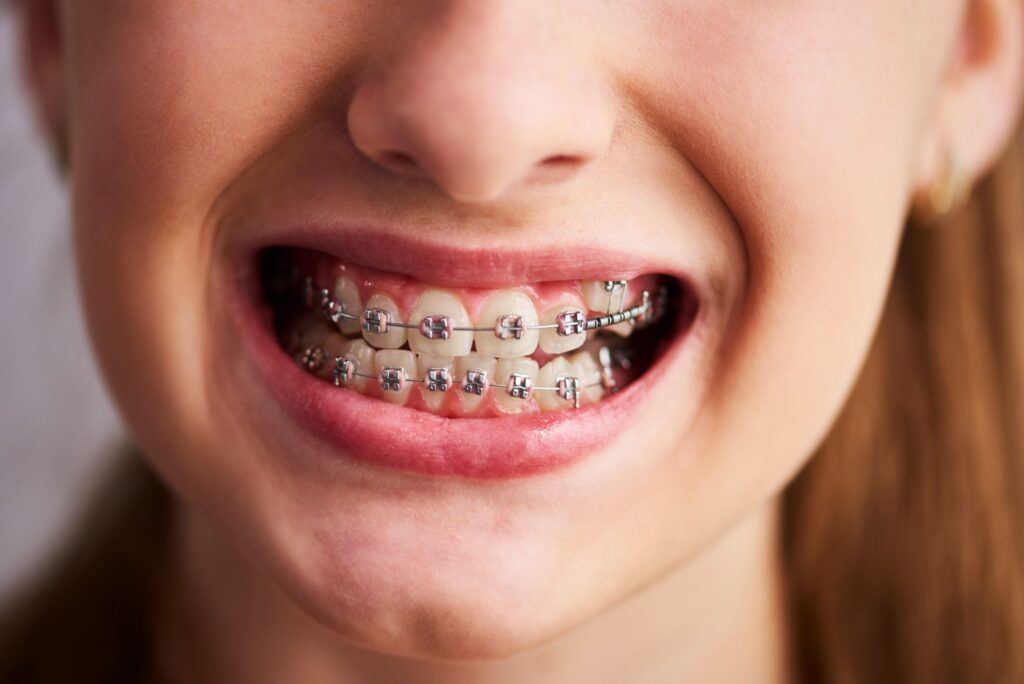 Farina Orthodontics prides itself on delivering top-notch care when it comes to braces in Wesley Chapel, FL. Their highly skilled orthodontists provide comprehensive mouth examinations to create a tailored solution that meets each individual's needs. Farina Orthodontics takes extra effort to ensure you are aware of all the information about your options so you can make an informed decision for yourself or your child's oral health concerns.
They also keep up with the latest trends in braces, so their patients are always receiving up-to-date treatments and products that exceed industry expectations in terms of comfort, convenience, and quality results. If you're considering having braces in Wesley Chapel, FL, Farina Orthodontics is ready to help!
Types Of Braces We Provide
Farina Orthodontics offers a variety of braces that are designed to meet the needs of each patient.  
Metal Braces 
Metal braces are the most traditional type of orthodontic treatment. Metal braces use metal brackets attached to the front surface of your teeth and thin wires to move your teeth into proper alignment over time. 
Ceramic Braces 
Ceramic braces offer the same basic function as metal braces but have one key difference: the brackets used are made from ceramic instead of metal. This makes them less visible than metal braces.
Self-Ligating Braces 
Self-ligating braces are very similar to traditional metal and ceramic braces in their work; however, they do not require elastic bands or ties to hold the wire in place. The wires fit securely into slots in the brackets, allowing them to move freely without outside assistance. This reduces friction on your teeth and can reduce total treatment time by up to 25 percent compared with other braces! 
Visit Our Wesley Chapel Office Today Or Request A Free Consultation
Here at Farina Orthodontics, we're committed to going above and beyond for each patient by tailoring our orthodontic services to their specific requirements. Our Wesley Chapel facility features cutting-edge tools, and our staff is well-versed in orthodontic care. Please call us or fill out the contact form to schedule your free consultation so we can help you choose the best course of treatment.