Voted Top Orthodontist in Tampa Bay by the trusted dental community! Along with our credentialed and caring staff, the latest innovative technology and convenient, affordable treatments set us apart from all other orthodontic practices. Come in and see what will make you smile.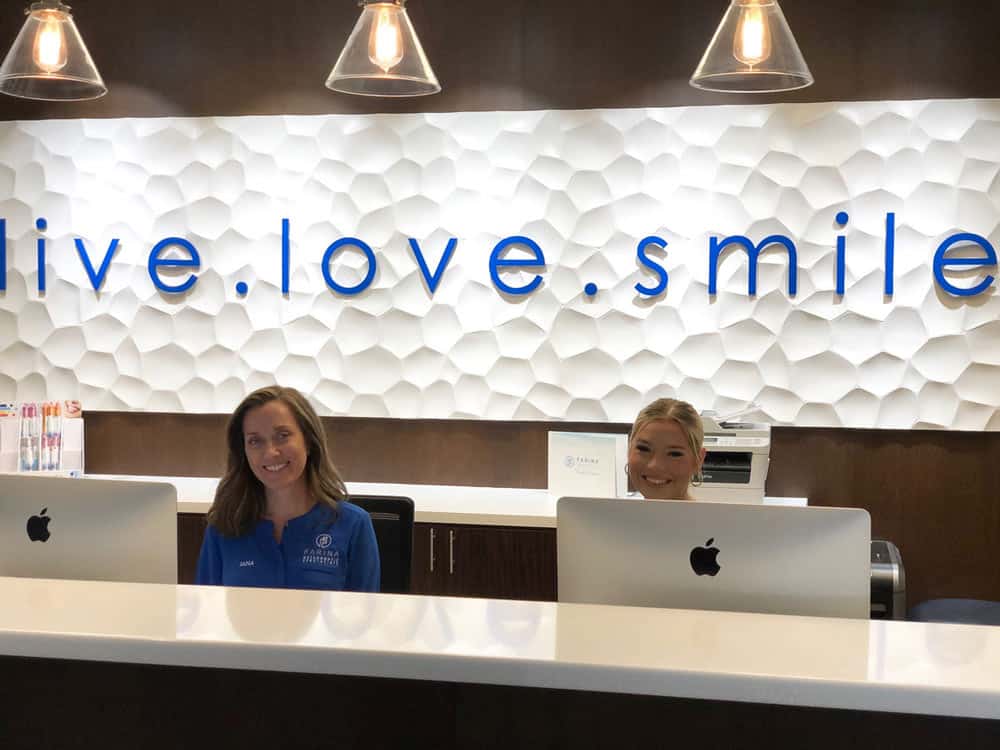 Dr. Mark Farina is a smile expert, with the highest credentials in orthodontic care and a compassionate, friendly style that puts his patients, from ages six to 82, right at ease. He has treated tens of thousands of patients in the Tampa area, all while giving back countless dollars and time to the community with a smile.
Making your smiles bright and healthy is a team effort at our three local offices. Our friendly and experienced team welcomes you with genuine interest and joy. We will work with you to create a plan of orthodontic care that is tailored to your needs and designed for your best results in the most convenient and comfortable way.
Always a delight to see what our patients say! "I look forward to my ortho visits!" "Top-Class Quality!" "State-of-the-art equipment." "Incredible Results!" "Super Easy & Very Nice." "Great with kids!" "I love being a part of the Farina Family!"
Ask how to share your smile review at your next appointment.
We are always making sure you feel at ease and comfortable with your orthodontic care, from our
state-of-the-art building to our welcoming smiles. We invite you to see the smiles in action by scheduling an
appointment or stopping by to meet our friendly team, tour an office or ask about our advanced treatments.
The heart of the Farina Orthodontics Family is in giving back to the very community we work and live in everyday! Our practice not only gives back countless hours, but enthusiastically donates every year to local schools, youth organizations and impactful non-profit charities, all with the hope of making our world a better place.
Let Us Know How We Can Help
At Farina Orthodontic Specialists, we love giving back to those who are making our community better and brighter. Thank you for giving us the opportunity to support your worthy cause. Please provide information about your organization, donation request for our consideration, and we will be in touch!