15303 Amberly Dr, Suite E New Tampa, FL 33647
Extraordinary outcomes are the norm and not the exception at Farina Orthodontics. In 2021, Tampa Magazine proclaimed this office to be the best in the area for orthodontics. With a staff of expert orthodontists, state-of-the-art equipment, and creative care methods, Farina Orthodontics gives each patient the attention they deserve.
Patients of all ages can get braces or Invisalign treatment at Farina Orthodontics in New Tampa, FL. We strive to bring out the best in our patients by combining state-of-the-art treatment with the most recent advancements in orthodontic technology.
Top Rated New Tampa Orthodontics Office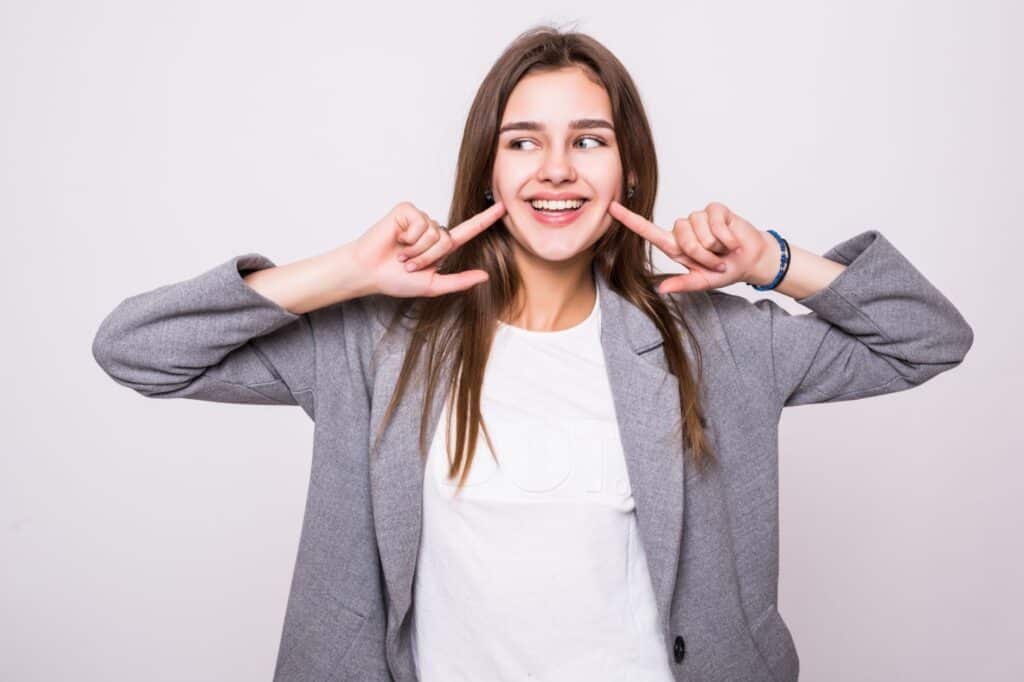 We take great satisfaction in being able to provide our patients with only the finest orthodontic care here at Farina Orthodontics.
Same Day Braces
We have had a lot of success with our same-day brace service, which many of our clients appreciate. Your time is valuable to us; therefore, we do our best to minimize the time you spend waiting between appointments and the number of times you have to schedule them.
Virtual Assessments
We can also start your assessments virtually if you want to save time on your next visit. When you use this service, you can send Dr. Farina a private photo of your teeth for a preliminary orthodontic evaluation before you even visit the office.
Charity Donations
Farina Orthodontics is pleased to donate to a wide variety of organizations. Organizations like Girl Scouts of the USA and Voices for Children fall into this category. We hope to contribute positively to the local community by supporting these organizations.
Expert Orthodontist with Years of Experience
Your orthodontic care at Farina Orthodontics is in good hands with Dr. Farina, our resident orthodontist. Dr. Farina is pleased to use his over 20 years of experience in orthodontics to provide individualized treatment for each patient. He feels that the best way to ensure that patients are happy with the care they receive is to treat them as partners and to communicate with them frequently.
Please contact us to schedule your free consultation as soon as possible.
Orthodontic Services We Offer
We can help you achieve your ideal smile with our highly trained personnel and our wide range of orthodontic treatments.
Braces
One of the most requested services we offer is braces. There are several different braces to choose from, including the more common metal ones, less noticeable ceramic ones, and even self-ligating ones.
Invisalign
We provide Invisalign as an option alongside traditional metal braces. Invisalign is a series of clear, removable trays manufactured specifically to fit over your teeth and gradually move them into place over time. People who prefer more discreet treatment options or do not want to deal with wires and brackets may perform well with this treatment.
Two-Phase Intervention
We also specialize in a two-stage treatment approach for growing children who may require additional rounds of treatment depending on the extent of their jaw growth or other developmental issues. This two-stage treatment guarantees that patients' bites will be aligned correctly from an early age, paving the way for future success.
Treatment of TMJ Conditions and Sleep Disorders
Sleep apnea and temporomandibular disorder (TMD) are conditions that Farina Orthodontics may help with by correcting jaw alignment and straightening crooked or overlapping teeth. Our specialists can alleviate these problems and restore oral harmony through examination and slight adjustments.
Accelerated Treatment
Last but not least, we provide accelerated treatment plans so that you can complete your orthodontic work in a fraction of the time it normally takes without compromising on quality or efficacy. Depending on the severity of your ailment, accelerated treatments may reduce your treatment duration by about half.
Invisalign Provider In New Tampa, FL
Farina Orthodontics is the premier Invisalign provider in New Tampa, FL. Invisalign is a great choice to straighten your teeth without anyone noticing. Crowding, spacing, and bite correction are just some of the difficulties that can be addressed with Invisalign, one of the most revolutionary alternatives to traditional braces. Get in contact with Farina Orthodontics right away if you want to know if you qualify for this revolutionary treatment.
Braces In New Tampa, FL
For those needing orthodontic treatment in New Tampa, FL, you can trust the expertise at Farina Orthodontics. Dr. Farina will thoroughly examine the patient's mouth to establish the most appropriate course of treatment. The professionals at Farina Orthodontics will go above and beyond to explain your options when you or your child are experiencing dental health problems.
Clients may rest certain that they are receiving the most up-to-date and effective treatment for their teeth straightening needs, with braces that meet or exceed all industry benchmarks for comfort, efficiency, and final result quality. If you live in New Tampa, FL, and are thinking about getting braces, contact Farina Orthodontics today.
Types Of Braces We Provide
Every patient receives individualized attention and care from the experts at Farina Orthodontics, including braces that may be modified to meet their specific needs.
Metal Braces
Metal braces are the standard orthodontic appliance. Brackets are attached to the front of your teeth, and thin wires are threaded behind your teeth to move your teeth into place gently.
Ceramic Braces
The only difference between ceramic and metal braces is the material used for the brackets. The appearance of these braces is much more subtle than that of the conventional metal variety.
Self-Ligating Braces
Similar in function to traditional metal and ceramic braces, self-ligating braces eliminate the need for elastic bands or ties to hold the wire in place. These brackets have slots where the wires are securely fastened but can still move freely. Overall treatment duration can be reduced by as much as a fourth because of the reduced friction between the braces and the teeth.
Visit Our New Tampa Office Today Or Request A Free Consultation
Every patient is treated as an individual at Farina Orthodontics, and we make it our mission to go above and beyond their expectations. Our modern orthodontic office in New Tampa, FL, boasts cutting-edge technology and a staff of experts. Please call or fill out the contact form to arrange a no-cost initial appointment so that we can decide the best course of treatment for you.