2615 W Swann Ave, Suite B South Tampa, FL 33609
At Farina Orthodontics, extraordinary results are expected and consistently achieved. This office was named the finest in orthodontics by Tampa Magazine in the year 2021. Farina Orthodontics provides individualized orthodontic care for each patient using a team of highly trained specialists, cutting-edge technology, and innovative treatment approaches.
Patients of all ages can get braces or Invisalign from this office in South Tampa, FL. Farina Orthodontics blends first-rate service with state-of-the-art technology to bring out the best in each patient.
Top Rated South Tampa Orthodontics Office
At Farina Orthodontics, we pride ourselves on offering our patients only the highest quality orthodontic care.
Same Day Braces
Many of our patients take advantage of our same-day brace service. We value your time and strive to keep you from waiting for long periods between appointments or scheduling multiple appointments. 
Virtual Assessments
We can also begin your evaluations virtually if you want to save time on your next visit. Using this service, you can send Dr. Farina a secure photo of your teeth before you visit the office for a quicker orthodontic evaluation.
Funding for Organizations
There are many groups that Farina Orthodontics is happy to support. These groups include the Girl Scouts of America and Voices for Children. Sponsoring these groups is one way we can give back to the community and make a difference in the lives of others.
Experienced Orthodontic Specialist
Finally, you may rest easy knowing that Dr. Farina oversees your orthodontic care at Farina Orthodontics. Dr. Farina is proud to offer specialized care for each of his patients based on his more than 20 years of experience in the field of orthodontics. He firmly believes in treating patients as partners and communicating with them regularly to guarantee their satisfaction with the care they receive.
Get in touch with us right now to arrange your no-cost initial assessment.
Orthodontic Services We Offer
Thanks to our comprehensive selection of orthodontic therapies and expert staff, we are confident that we can help you find your ideal smile.
Braces
Teeth straightening with braces is one of our most sought-after services. Traditional metal, ceramic, and self-ligating braces are just some available options.
Invisalign
In addition to conventional braces, we also provide Invisalign. The Invisalign aligners are a set of transparent, removable trays custom-made to fit over your teeth and progressively shift them into place over time. Individuals who want a less noticeable treatment alternative or do not want to deal with wires and brackets may benefit greatly from this method.
Two-Phase Treatment
In addition, we are experts in a two-phase treatment plan for growing children who, depending on the severity of their jaw growth or other developmental concerns, may require subsequent rounds of treatment. This two-phase process ensures that patients' bites are properly aligned from a young age, setting them up for future success.
Care for Sleep Disorders and Temporomandibular Joint Disorders
Misalignment of the jaws or crooked/overlapping teeth is a typical cause of sleep apnea and temporomandibular joint dysfunction (TMD), both of which are treated by Farina Orthodontics. Our experts can help ease these issues and restore oral harmony through analysis and fine-tuned changes.
Options for Accelerated Treatment
Finally, we provide fast-track treatment options so you can finish your orthodontics in a fraction of the time it normally takes without sacrificing quality or effectiveness. Accelerated treatments have the potential to cut your treatment time in half, depending on the severity of your condition.
Invisalign Provider In South Tampa, FL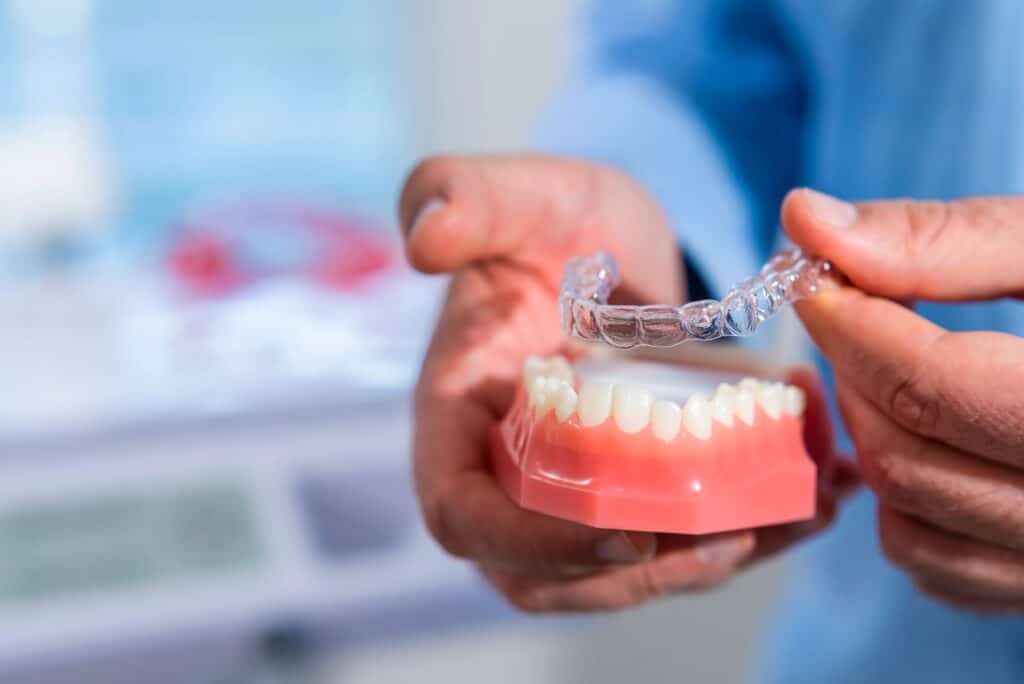 If you're looking for Invisalign, choose Farina Orthodontics, a leading Invisalign provider in South Tampa, FL. If you want to straighten your teeth in a way that doesn't draw attention to yourself, Invisalign is a fantastic option.
Invisalign is one of the most revolutionary alternatives to conventional braces, and it is ideal for adults and teenagers who need to fix issues, including crowding, spacing, or bite correction. If you have any questions about whether you are a candidate for this amazing technology, please get in touch with Farina Orthodontics now.
Braces In South Tampa, FL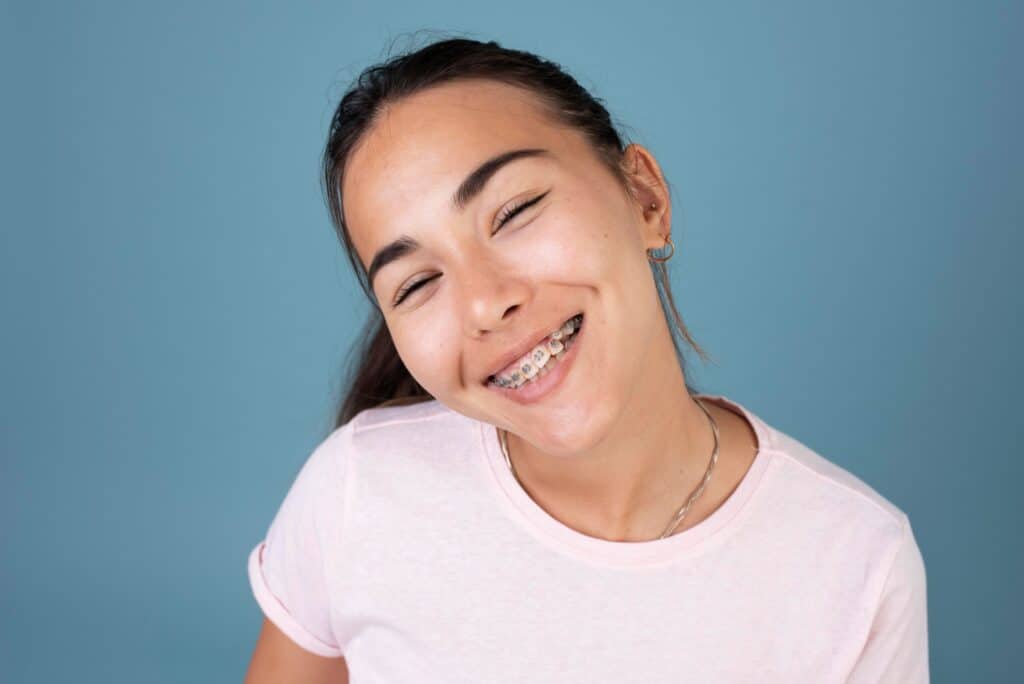 Farina Orthodontics takes great pride in providing first-rate service to patients needing braces in South Tampa, FL. Their expert orthodontist, Dr. Farina, examines the patient's mouth to determine the treatment that best suits them. When you or your kid have dental health issues, the staff at Farina Orthodontics will go out of their way to make sure you know everything there is to know about your options. 
They also follow what's new in the orthodontic field, so their clients can be assured that they're getting the best possible care for their teeth straightening needs, with braces that offer the highest standards of convenience, ease of use, and quality of the outcome. Farina Orthodontics is here to help if you are considering getting braces in South Tampa, FL.
Types Of Braces We Provide
Braces from Farina Orthodontics are customizable to fit the needs of each patient.
Metal Braces
The most common form of orthodontic treatment is metal braces. Metal braces gradually realign your teeth using brackets bonded to the front of your teeth and tiny wires that go behind the teeth.
Ceramic Aligners
Ceramic braces are functionally identical to metal braces except that the brackets are ceramic rather than metal. In comparison to traditional metal braces, these are far less obvious.
Self-Ligating Braces
Self-ligating braces function similarly to traditional metal and ceramic braces but do not require elastic bands or ties to keep the wire in place. The wires are held firmly in place in the slots of the brackets yet can still slide freely. Since there is less resistance between the braces and the teeth, the overall treatment time can be cut by up to a quarter.
Visit Our South Tampa Office Today Or Request A Free Consultation
At Farina Orthodontics, we strive to exceed every patient's expectations by providing individualized care. In addition to our highly trained team, our state-of-the-art facility in South Tampa, FL, also offers state-of-the-art orthodontic equipment. To determine the most appropriate course of treatment for you, please call or fill out the contact form to set up a free consultation.