MEET DR. WAGNER

EDUCATION AND CONTINUING EDUCATION
Bachelor of Science in Biology, University of Puerto Rico
Doctorate of Dental Medicine, University of Puerto Rico
General Practice Residency, Lehigh Valley Hospital, PA
Post-Graduate Orthodontic Training, University of Puerto Rico
Masters in Dental Sciences, Orthodontics, University of Puerto Rico
I constantly participate in Continuing Education to stay up-to-date on the latest research and the most effective techniques and technology available for our patients in orthodontics and dentistry. Each year I attend more than 80 hours of professional seminars so I may bring the most advanced diagnosis, treatment, and technology to our patients. I have participated in various research programs at different institutions around the nation: University of Texas Health Science Center in San Antonio, University of Rochester, Eastman Dental Center, New York University College, and the University of Puerto Rico. My research and findings investigating the incidence of oral and pharyngeal cancer have been presented at national dental research meetings. Times change, as well as techniques, appliances, and materials, and as a Doctor, one of my main responsibilities is to always be up-to-date on the newest advances in my field, to ultimately give our patients the best treatment available.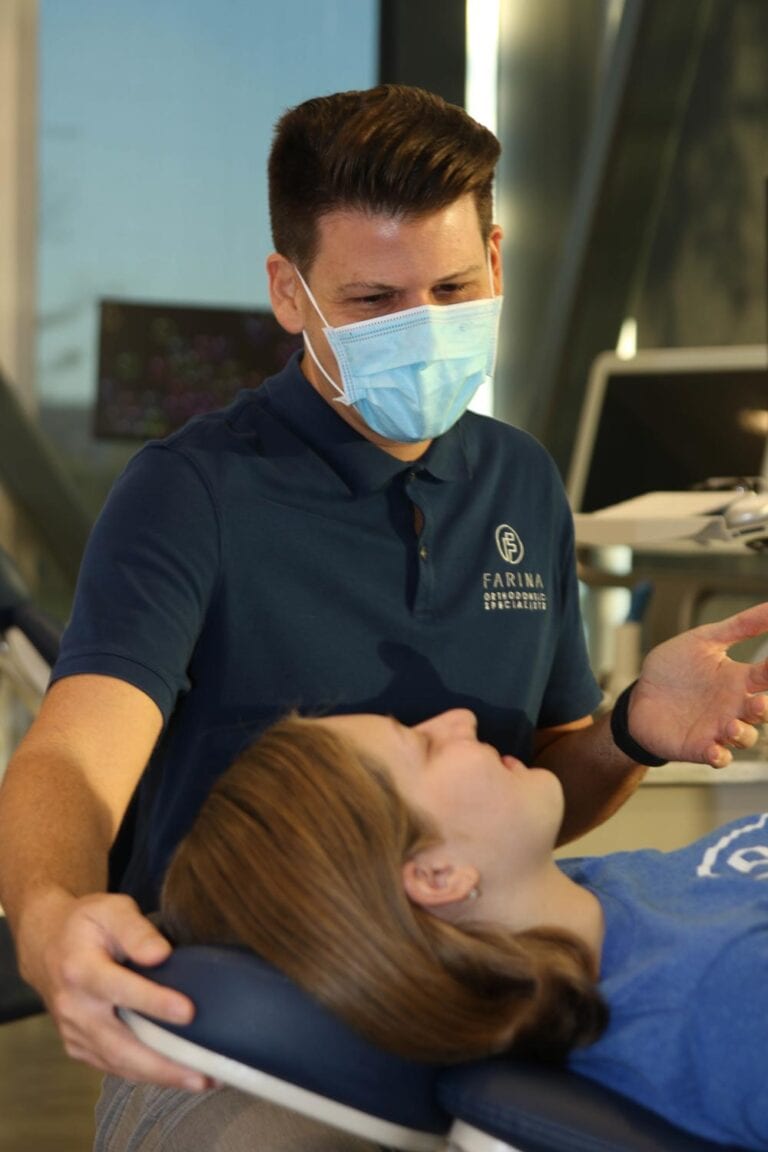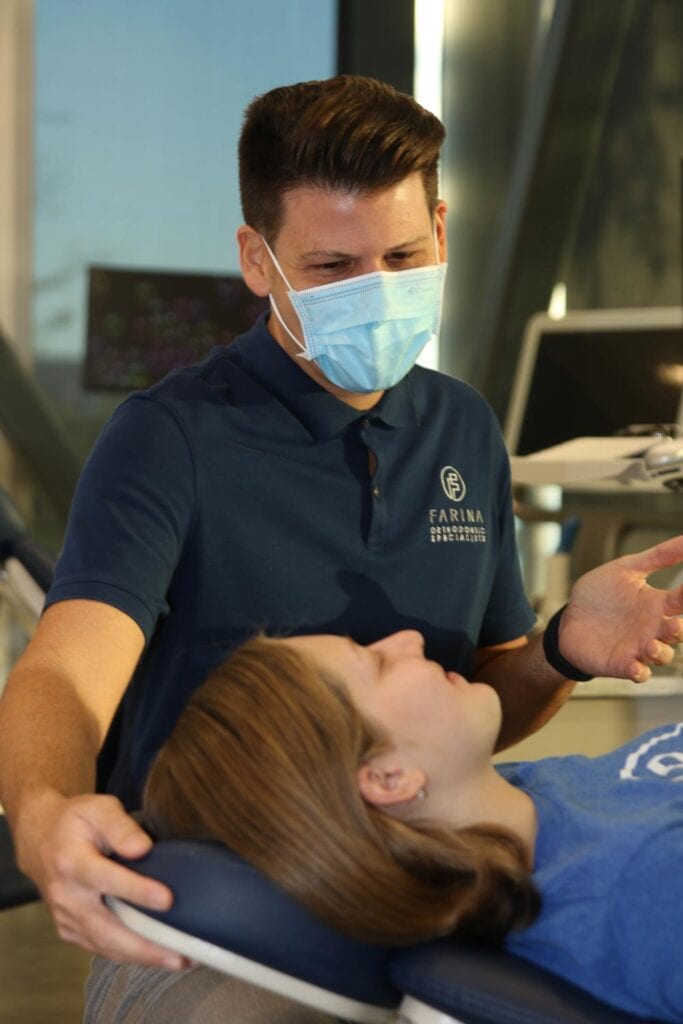 PROFESSIONAL MEMBERSHIPS
American Association of Orthodontists
Florida Association of Orthodontists
Southern Society of Orthodontists
American Dental Association
Sociedad Especialistas en Ortodoncia
PROFESSIONAL INFO
One of the reasons I became an orthodontist was witnessing the relationship my uncle, Dr. Farina, had built with his patients, their friendly interaction, and how wonderful the whole ambiance felt at the office. It was like he was treating his patients like family, which in reality at some point we do become like a family. That is what I love about my job, the chance to meet new and fascinating patients, see them grow up and achieve great things in their lives, and making us part of it by helping them create a beautiful smile.
Before becoming an orthodontist, I practiced hospital dentistry in Allentown, PA for one year where I provided comprehensive dental treatment for medically compromised inpatients and outpatients of the hospital, as well as dental treatment in an operating room setting. I later moved to North Carolina to work as a general dentist in a private practice providing comprehensive dental care with state-of-the-art equipment to pediatric, adult, and geriatric patients. I worked in coordination with specialists in preparing and achieving great smiles, oral health, and function for my patients and. After my orthodontic training, I have been practicing orthodontics for three years in private practice, where I have developed special interests in craniofacial disorders, interdisciplinary treatments, and the use of Invisalign®. I have treated patients of all ages (from four months old to 75 years old). The main reason I chose the oral healthcare field, specifically orthodontics, was the chance to help others.
I am always looking for innovations in orthodontics. One of the things that I like about my work is the technology that is available and is constantly evolving, from the simple smartphone apps to the digital dental scanners and three-dimensional X-rays. The constant advancements in technology will improve the way we practice orthodontics dramatically, making it much easier and faster for our patients to achieve that perfect smile they're looking for. I am so excited for what the future will hold with all the new technological developments in our field.
PERSONAL INFO
I was born in Fort Lauderdale, Florida but was raised in Guaynabo, Puerto Rico. I met my wife, Desiree, in dental school and we have been together for 11 years. Desiree is an Endodontist practicing in Wesley Chapel. We have a son, Rudy Matthew, and a daughter, Marina. We love spending time together and enjoying the outdoors, either at the park, zoo, or being at the beach. We recently moved to Wesley Chapel in October 2015, and are enjoying all the community has to offer. My favorite way to spend my time out of work is being with my family. I really enjoy watching how Rudy Matthew and Marina are growing up and interacting with the world, from meeting new friends to learning how to play sports.
Something I am constantly teaching my children is how to be part of the community, which I believe is an essential part of our society. I like to give back to the community in any way I can. I have given lectures at local schools about the importance of protecting your teeth and smile by keeping adequate oral hygiene and wearing a mouthguard when playing sports.
PERSONAL STATEMENT
I love my profession and I enjoy being an orthodontist. It gives me a chance to meet new and interesting people every day and is a great way for me to help others. I create beautiful smiles for them, so they can smile every day without fear. I believe that the true difference we make in our patients' lives is the way we welcome them into our orthodontic family, treat them like family, and help them smile with confidence in the world.